There are multiple events for architects in the USA: conferences, fairs, expos, and so on. All of them offer unique opportunities for professional growth, and those should be used to the fullest. That's because in a field as quickly developing and innovation-driven as architecture, any specialist should keep up with the newest trends, constantly learn from the industry stars, and share the experience with peers. Learning, attracting new clients, showcasing your achievements, or just catching up with fellow architects – the bustling creative atmosphere of professional events can surely become a rich source of inspiration for your work. 
This year, some of the most prominent conferences & expos are back offline or in mixed formats to make the AEC community experience even better. As an architectural rendering company, we keep track of interesting industry gatherings. Read on to learn about the most noteworthy events for architects in the USA in 2022!
#1. AIA Conference of Architecture
Last year, the legendary American Institute of Architects' annual conference was held online. In 2022, it's back offline, hosted in Chicago to focus on the city's iconic architecture. The conference will concentrate on innovative thinking in architectural design. It will host a variety of events to help architects and designers keep up with the industry trends. 
AIA Conference is a great opportunity to expand your knowledge and to earn your yearly HSW, GBCI, RIBA, and AIA LU credits. The educational block will include almost a hundred seminars to choose from. There are also nine practicums planned. Those will allow you to gain new practical skills during workshop-style 2,5 hours-long sessions. 
The AIA Expo will give you a glimpse of the newest high-tech materials and solutions from the manufacturers. By participating in city tours, guided by architects, you will be able to learn everything about Chicago's historic and avant-garde landmarks. And by attending the Block Party, you will get a great chance to network in a friendly atmosphere and catch up with colleagues. All in all, learning, networking, and getting some inspiration for architecture at one of the largest events for architects in the USA this year is definitely something to look forward to.
#2. NeoCon 2022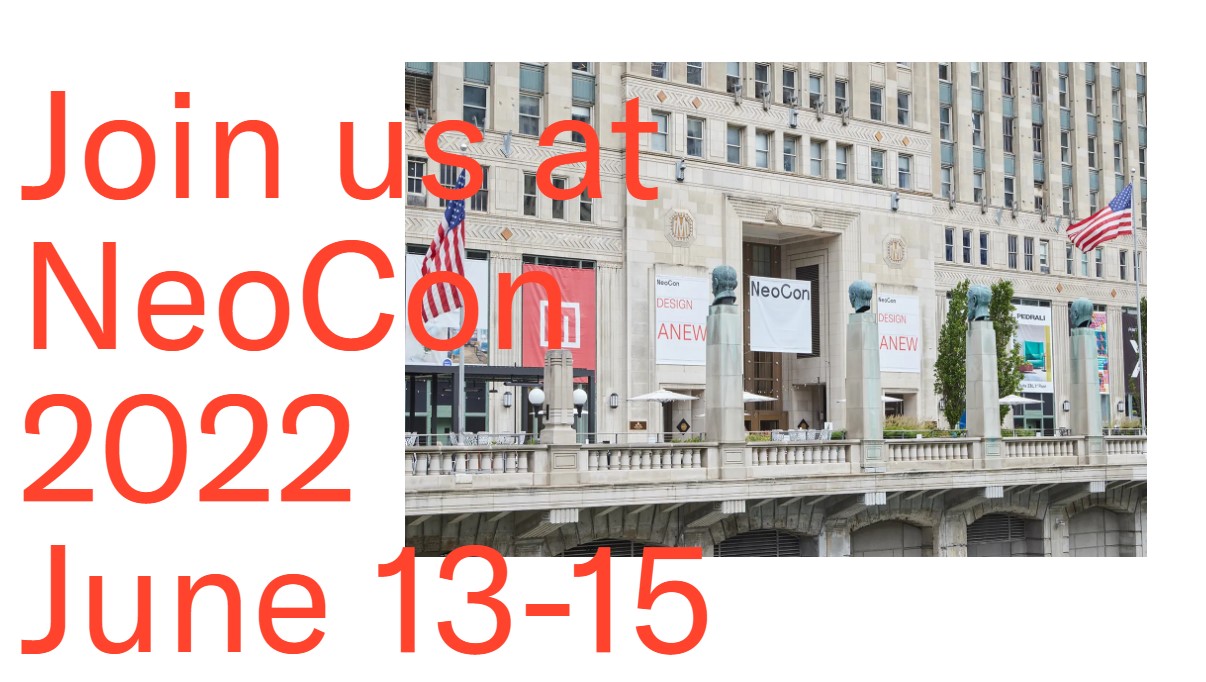 NeoCon is the largest annual event for commercial interior design in the USA since 1969. It focuses on the most innovative and technology-driven solutions. According to NeoCon's philosophy, the cornerstone of quality design is human well-being. Thus, the event reflects and promotes the newest trends in sustainability, accessibility, and inclusivity. 
As usual, NeoCon will offer the floor to the industry's largest manufacturers, as well as promising newcomers. They'll have a chance to showcase their products and services in various categories from Furniture and Fabrics to Technology. 
The educational block will offer various accredited seminars and special programs. Business breakfasts, parties, and other informal events will provide participants with lots of networking opportunities. It is fair to say that attending NeoCon is simply a must for commercial interior architects. 
#3. Greenbuild International Conference & Expo 2022
The year 2022 marks the 20th anniversary of Greenbuild. Of all the events for architects in the USA, this is the largest one dedicated to sustainability. The conference gathers various green building professionals, including architects, designers, sustainability managers, engineers, educators, and real estate agents.
The variety of educational events at the expo allows you to take a peek at cutting-edge green technologies, learn about new business and consumer solutions, and discover ideas that will further shape the industry. You can also gain your CEU credits at the event.
Present your architectural project like a work of art with AI-powered CGI
As Greenbuild is heavily focused on sustainable development, it will cover multiple technologies that help measure the environmental impact of human activity. So, at Greenbuild, you can find practical green solutions for your business. The conference also provides avenues to secure investments for sustainability projects. 
Greenbuild takes advantage of San Francisco being one of the USA's most sustainable cities. So, even the location itself provides a perspective on how local communities can be transformed for the better.
#4. Chicago Build Expo 2022

Chicago Build Expo is one of the largest events for architects in the USA. It annually attracts a steady flow of architects, developers, civil engineers, constructors, and other industry professionals from across the country. 
This year, Chicago Build will host hundreds of exhibitors, more than three hundred speakers, as well as some unique networking events. The latter include the Festival of Construction, Meet the Buyer, Women in Construction, and Diversity in Construction. 
Chicago Build will also offer free to attend AIA/CES-approved workshops in the field of Architecture, Building Solutions and Materials, Safety, Sustainable Building and Building Regulation, and others. These are great opportunities to expand your knowledge in the areas of health, safety, and welfare. 
Officially supported by the Mayor of Chicago, the conference is free to attend. 
#5. Design Miami/ Fair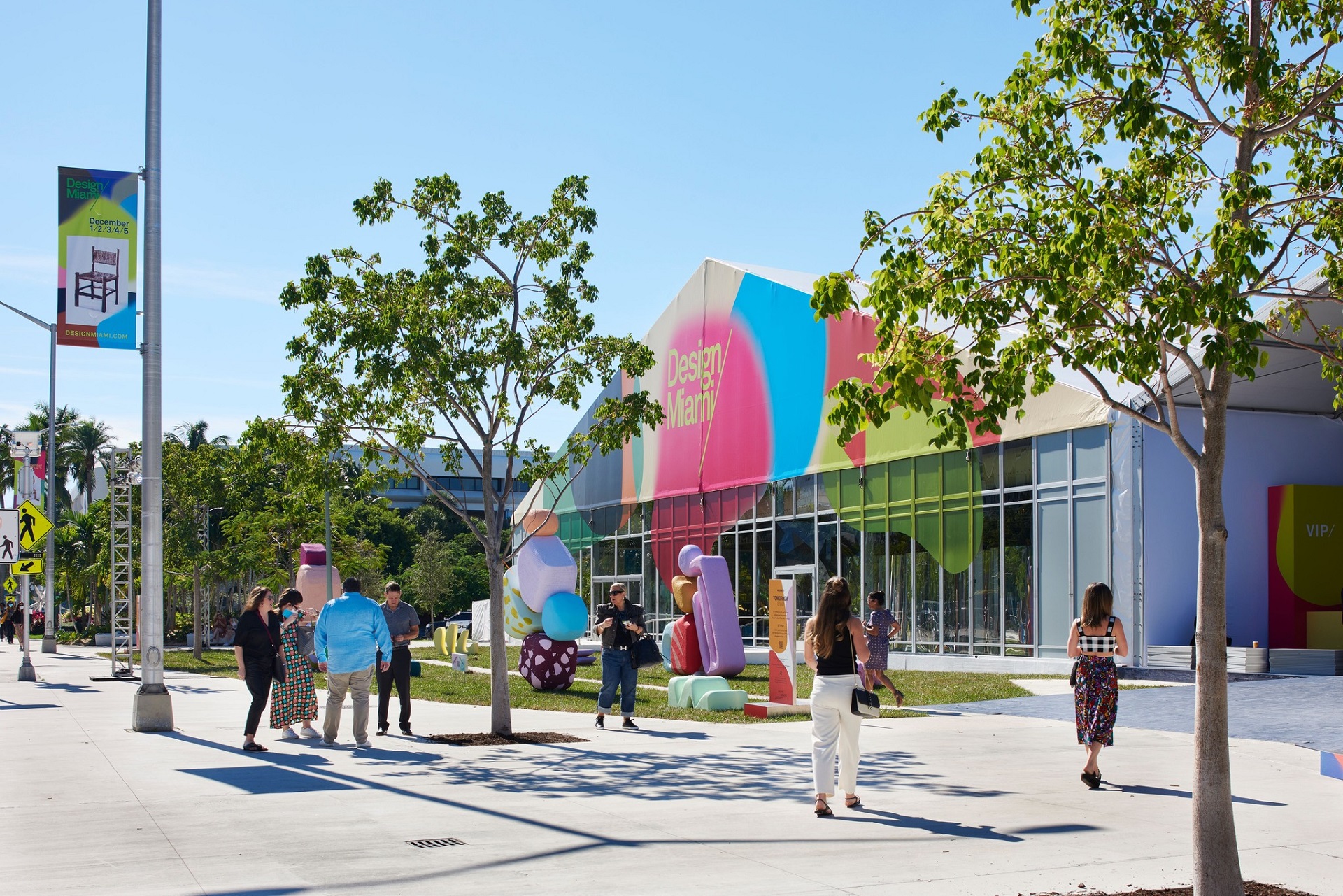 | | |
| --- | --- |
| When: | November 30-December 4, 2022 |
| Where: | Miami Beach, Florida, USA |
| Website: | www.designmiami.com |
First launched in 2005, Design Miami/ holds biannual events in Basel, Switzerland, and Miami Beach, USA. It is an international design fair, bringing together designers, architects, curators, gallerists, exhibitors, and art collectors. Design Miami/ is one of the most famous venues for exhibiting, purchasing, and creating collectible design pieces. It offers one-of-a-kind presentations of unique or limited collection items of historical and contemporary furniture, lighting, and objects d'art. They can inspire any architect, designer, or art lover. 
In 2022, the fair celebrates the artistic value of 20th century and contemporary design. The theme of the gathering is "The Golden Age: Rooted in the Past". It means that participants will dive into exploring the constant aspiration of humanity to evolve and build a better world. 
Keeping in touch with the wider community is one of the keys to building a successful career in the fields of architecture and design. In 2022, there will be various amazing events for architects in the USA to learn, get inspired, and network. Want to shine at some of them with your projects? Opt for professional 3D rendering services offered by ArchiCGI and get breathtaking CG visuals to showcase your work!
---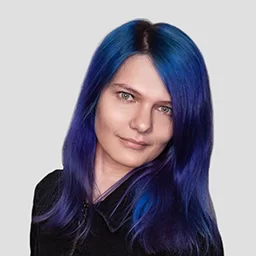 Catherine Paul
Content Writer, Editor at ArchiCGI
Catherine is a content writer and editor. In her articles, she explains how CGI is transforming the world of architecture and design. Outside of office, she enjoys yoga, travelling, and watching horrors.