Choosing a CGI Studio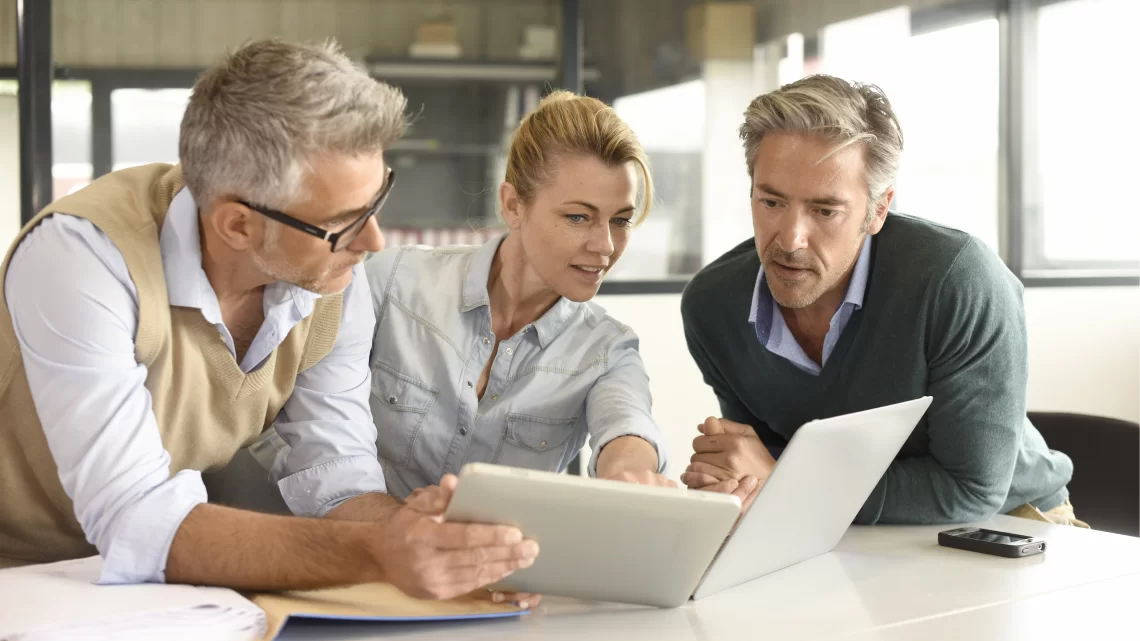 When choosing from numerous 3D visualization companies, architects might not know what to look at to find a perfect fit. Well, firstly, they need to decide on the kind of a CGI company. There is quite a choice on the market, with companies of different scales. Let's check out all of the solutions available and weigh all pros and cons.
Freelance CGI Artists
Some architecture professionals choose to work with freelancers. While it might seem like an easy solution, there are no guarantees that the work will be done on time. Also, freelance 3D artists cannot manage large-scale projects simply due to the lack of time and technical capacities.
Furthermore, one cannot always expect a consistent quality of images when working with freelancers. Of course, highly skilled CGI specialists that are self-employed do exist. However, it's incredibly difficult to find one without wasting a lot of resources along the way. Plus, 3D rendering cost per hour is quite high with such artists, so there's no saving with them anyway.
Small and Medium CGI Studios
Then, there are small 3D architectural visualization companies with a staff of up to 10 specialists and medium-sized companies, which employ 50+ 3D artists. Such studios can offer some solid guarantees regarding turnaround time and quality of work. However, they still won't be able to deliver visuals for largescale projects. Besides, famous boutique studios are usually booked for months ahead, since professional 3D architectural rendering requires time.
Large CGI Companies
Finally, an architect can choose to work with a large company of 300+ in-house 3D artists. Generally, that's an optimal choice for projects of any scale, since there are enough top-level specialists to take on anything — from a country house rendering to creation of a whole city. Moreover, large CGI companies tend to have their own render farms, which helps to speed up the delivery of the results. This is something a freelancer will charge extra for.
Apart from superior human and technical resources, large studios have impeccable customer service. This makes them perfect long-term business partners. An architect can work with the same 3D architectural rendering team over and over, saving tremendous amounts of time on explanations. Because CGI specialists know every regular client's preferences and work specifics.
Furthermore, large companies offer a great variety of 3D services, such as the creation of still images, animations, custom furniture modeling, etc. Which basically means an architect can get everything they need in one place. And with all that, they don't need to manage any aspect of the process at all.
Get your project estimated in just 1 hour - fill out this brief!
Beginning of Cooperation
Having chosen a few architectural rendering firms, it's time to look at their websites. By viewing portfolios, one can easily tell if the quality of the output is good enough. One should pay extra attention to the lighting, composition, and quality of 3D models. Also, checking portfolios helps to better understand a company's specialization. For instance, if there are several beautiful 3D renders of skyscrapers, it's perfectly safe to order another one.
Next, an architect contacts the company, or a shortlist of companies of choice. At this point, it's important to ask the right questions to make sure everything goes as expected. First of all, one should ask about the 3D rendering price, how exactly a project's cost is calculated, and how much time a particular one takes. Professional studios are always ready to give definitive answers to such questions, as well as to provide a preliminary quote. They also warn their prospects about things that might cause delays or an increase in cost.
Then, it can be useful to ask about a company's experience with particular projects and the market in general. They should be ready to provide their recommendations and show relevant cases if a prospect is interested. Finally, it's also good to learn the number of 3D architectural rendering specialists a studio has and the software they use.